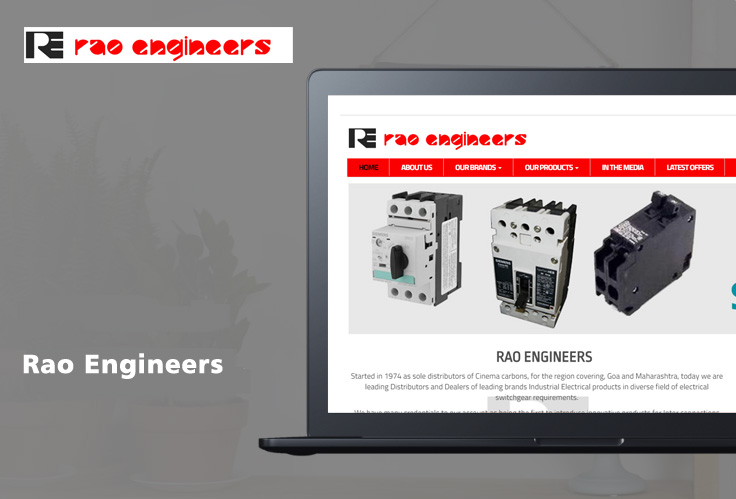 About –Started in 1974 as sole distributors of Cinema carbons, for the region covering, Goa and Maharashtra, today we are leading Distributors and Dealers of leading brands Industrial Electrical products in diverse field of electrical switchgear requirements. We have many credentials to our account as being the first to introduce innovative products for Inter connections inside and outside the electrical panels. We are proud to Present ERIFLEX Copper bars, Insulated flexible copper bars, Supports, Insulators used for interconnectivity inside the Electrical enclosures.
Since Beginning we have grown gradually with a strong focus on customer satisfaction, emphasizing on building strong relationship with our customers, we have been able to reach huge client base across the country. We look to bring in the latest technological innovations at the most economical prices under our belt to meet the ever-growing needs of the industry.
Problem – Being one of the primary Dealers and Distributors of Electrical Switchgear and Control Gear products, it became too hectic for Rao Engineers to cater to all of their customer's requirements. As we know, having a physical shop set up has its own constraints. Rao Engineers often found themselves losing high paying customers either due to odd time calls, and hence no proper source of information available for their customers.
Solution – Electro Curve Marketing Solutions sat and identified the problems faced by Rao Engineers and sought out a plan to increase reach and revenue. A new wordpress website was built, thus allowing the manager at Rao Engineers to make changes with utmost ease. We added all the latest and required social media plugins, thus expanding it's customer reach by targeting people on all platforms.
Benefit – "With an online presence, our store was never closed. People at any time, and from any locality could view not only the products we sold but also our latest offers on our products, thanks to eletro Curve" – Rao Engineers